Sponsored Content from Old Republic Surety
Posted by Traci Catalano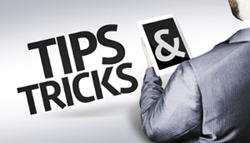 President Joe Biden's Infrastructure and Jobs Act that passed in 2021 has opened huge opportunities to construction contractors who have the capacity to help rebuild U.S. infrastructure. 
Because government contractors cannot work without surety bonds, those growth opportunities extend to surety producers at independent insurance agencies. Are you ready for more business?
It's time to market your agency to the contractors who will need bonding for public construction projects. Here's five tips to get you started:
Mine your current book of commercial business to unearth potential surety clients.
Learn more about the surety business. The more you learn, the more you can earn. Both the National Association of Surety Bond Producers and The Surety & Fidelity Association of America offer educational resources.
Work to be a trusted surety partner. The more you learn, the greater the trust you can earn. And being trusted means you must work to keep forthright, honest information flowing freely between you as the producer, your client and the surety company.
Learn the surety market, so you can forge long-term relationships with reputable surety companies. As a surety producer, your best friend can be the surety underwriter.
Market your agency as a dependable, expert bond producer to potential clients. Your surety underwriter can be a great partner in this as well.
Just as there are many insurance agents who will soon retire, creating a workforce shortage in the industry ― but also creating great opportunities for those poised to fill their positions ― there are also many bond producers who will soon retire, too. Now is the time to seize the opportunity to become a surety expert. It won't happen quickly, but the payoff will be worth every moment you spend on surety education and marketing.
For more complete information on how to be a successful surety producer, read my article, "5 Steps New Surety Producers Can Take to Be Successful," published in the May 2022 issue of Independent Agent magazine.
Topics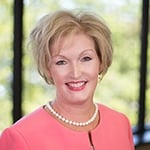 Traci Catalano, Sr. Vice President, Marketing, joined ORSC as part of the company's continual efforts to strengthen brand presence and increase market share. As Vice President of Marketing, Traci is responsible for all branding and marketing communications efforts including website and online presence, e-communications, trade shows, contests, promotions, social media and special events. In addition, Traci plays a key role in fostering a culture of engagement to encourage the passion behind ORSC's great employee brand ambassadors.